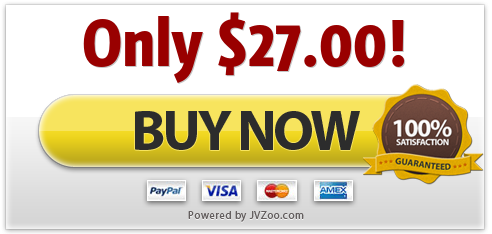 Get This NEW Software That Builds You a
Website-Flipping Marketplace in Just Minutes…
NEW state-of-the-art software creates an awesome website-flipping marketplace with all the features in minutes
Eye-catching graphics and clean layout makes your site look ultra-professional and keeps them on your pages to make you more money
Create one marketplace with no limits and get as many customers and add as many listings as you want
Installs in minutes with no tech skills–just follow the step-by-step walkthrough videos
Make money every time someone lists a site, by selling your own sites and scripts, and even sell ad space for recurring income
Upsells like bold, highlighted, and featured area listings make you more money with every listing
Seller ratings and communication feature lets customers rate sellers and discuss sales in private to make more deals and keep everyone happy
Build and manage a subscriber list and send emails right from the admin interface with no 3rd party software or service needed
Manages buyers and sellers for you from when they are browsing through site posting and sale completion
Processes all payments for seller listings, upgrades, and credit purchases for you securely through PayPal
Social sharing on Facebook, Twitter, and LinkedIn to get you free viral customers
Change your site name, logo, and branding in just a few clicks
Point-n-click simple changes to the layout, theme, design elements, and more
Add and edit any content area in the simple editor to make your site 100% unique and include exactly what you want and nothing you don't
Point-n-click admin panel lets you make changes and customize settings in just a few clicks
Responsive pages look great on computers, laptops, tablets, and mobile phones
Finally have a simple, REAL way to make money online
Full 30-day, 100% money-back guarantee means you either LOVE My Flip Market or you don't pay
Order NOW and I'll throw in this EXTRA BONUS – a $299 Value. Grab a front-row seat to the online training event of the year–"How To Setup a $100,000 Internet Business in 8 Weeks" where I walk you through it step-by-step…

You get FREE Access to this breakthrough training event as a bonus–access details are in the Members Area.

INSTANT ACCESS to download the software, watch the training videos and get started in minutes
Create an awesome website-flipping marketplace that you own in minutes
Step-by-step training videos walk you through setup and managing your site
FREE access to "How to Setup a $100,000 Internet Business in 8 Weeks" online training event
Full 30-day, 100% money-back guarantee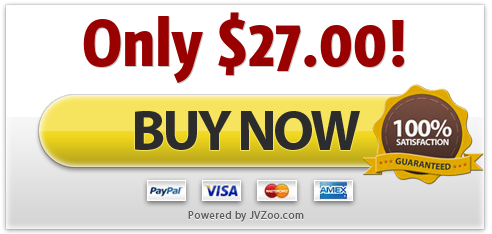 Our 30 Day 100% Money Back Guarantee
We put everything into My Flip Market to make sure you love it. Try it risk-free for 30 full days. If you don't believe it's worth 10 TIMES your investment for any reason, just submit a ticket at our helpdesk and we'll deactivate your software and refund 100% of your money.
Disclaimer

The information contained in this presentation and product is for education purposes only. This is information designed to help you understand the specific information covered. It is not an attempt to render tax, legal, or business advice. This is not a business opportunity. How you use the information is entirely up to you. While every effort has been made to accurately represent the information along with my opinions and insights, any claims made or examples given, although believed to be accurate, should not be relied on in any way in making a decision whether or not to purchase.

We have made absolutely every effort to accurately represent this product and it's potential. Despite this there is no guarantee that you will earn any money using the techniques and ideas in these materials. Examples in these materials are not to be interpreted as a promise or guarantee of earnings. Earning potential is entirely dependent on the person using our product, ideas and techniques. We do not purport this as a get rich quick scheme – the techniques are proven but their capacity to generate wealth is based purely on the determination, commitment and willingness of the individual concerned.

As with any business, your results may vary, and will be based on your individual capacity, business experience, expertise, and level of desire. There are no guarantees concerning the level of success you may experience. The testimonials if any and examples used are exceptional results, which do not apply to the average purchaser, and are not intended to represent or guarantee that anyone will achieve the same or similar results. Each individual's success depends on his or her background, dedication, desire and motivation.

There is no assurance that examples of past earnings can be duplicated in the future. We cannot guarantee your future results and/or success. There are some unknown risks in business and on the Internet that we cannot foresee which can reduce results. We are not responsible for your actions.

Materials in our product and our website may contain information that includes or is based upon forward-looking statements within the meaning of the securities litigation reform act of 1995. Forward-looking statements give our expectations or forecasts of future events. You can identify these statements by the fact that they do not relate strictly to historical or current facts. They use words such as 'anticipate', 'estimate', 'expect', 'project', 'intend', 'plan', 'believe' and other words and terms of similar meaning in connection with a description of potential earnings or financial performance.

The use of our information, products and services should be based on your own due diligence and you agree that our company is not liable for any success or failure of your business that is directly or indirectly related to the purchase and use of our information, products and services. As with any business endeavor, there is an inherent risk of loss of capital and there is no guarantee that you will earn any money. It's up to you to decide what level of risk is appropriate for you. If you cannot afford, or will not use, this product, do not buy it. Please read all agreements, notices and disclaimers before purchasing anything. V1